Business sectors where Rezilio is active
" Make sure your employees are ready into strategic, operational, and tactical levels in face of crisis, efficiently and securely.
What can Rezilio do for you?
Rezilio optimizes your preparedness and your level of resilience in the face of disasters: fire, outages, spill or hazardous material, train derailments, earthquakes, pandemics and more.
In the context of a changing world, Rezilio provides terrorism and cyber-attack intervention plans.
Are you resilient?
Resilience is this ability to confront and overcome exceptional predicaments by maintaining and quickly returning to normal operational levels. This is what we are particularly keen about.
Rezilio provides an intuitive, simple customizable interface accessible 24/7 that can be quickly integrated at the operation level.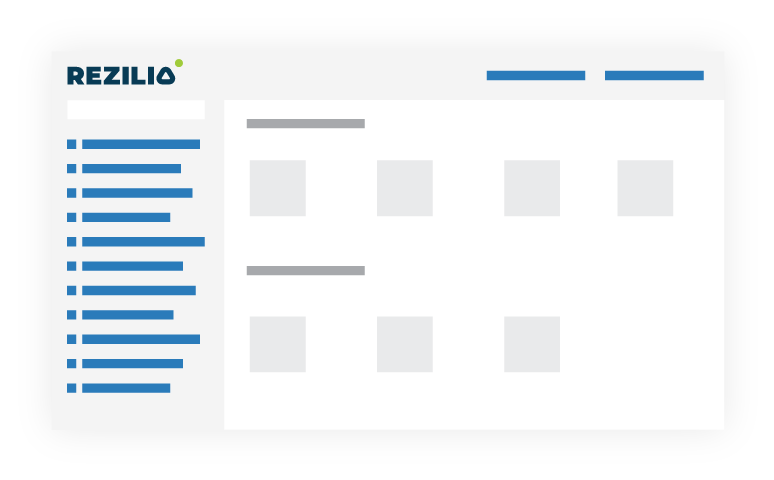 Rezilio provides an interoperable ecosystem.
Rezilio promotes interoperability between stakeholders wishing to collaborate and to be more resilient when facing a crisis and exceptional events.
Request a demo